Until a few years ago, we had never been to an olive oil/balsamic vinegar store.  We were pretty happy with the extra virgin olive oil we found in the grocery store or at Sam's Club and Vince was doing a good job of finding lots of balsamic vinegars at T. J. Maxx.  Then someone told us about a store in Kansas City that sold all kinds of high quality olive oils and naturally flavored balsamic vinegars.  We left that store with several olive oils and quite a few more balsamic vinegars.  We love putting flavored balsamic and olive oils on our salads, or on fresh mozzarella with tomatoes and basil, or my favorite use for balsamic . . over Blue Bell Homemade Vanilla ice cream!
So . . we were hooked.  Every time we'd go to Kansas City, we'd go by The Tasteful Olive and buy a few more flavors and then . . we moved to Texas.  I figured there had to be an olive oil/balsamic store in Austin or Fort Worth but we haven't been to those places yet and we have been out of good balsamic for months!
Last week, just as we were leaving San Saba, Texas, Vince said "Did you see that?"  Hmm . . I don't know!  What was it?  Vince said "That sign said San Saba Olive Oil Company!  Do you think they have olive oil and balsamic?"  Honestly, I thought it was probably just an old sign that we had never noticed before but it was worth turning around and going back to see so we did and I am so glad we did.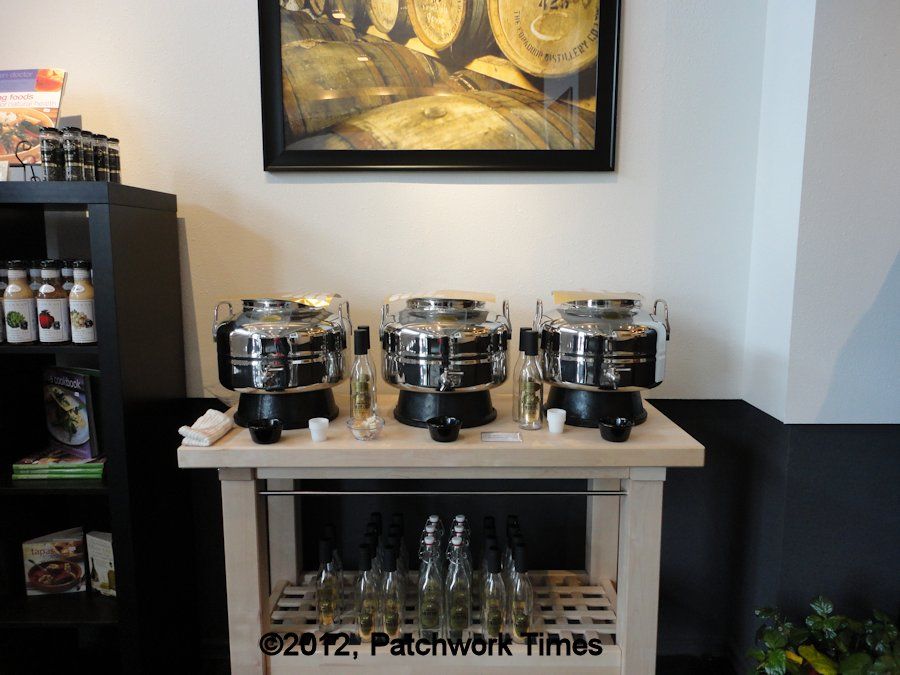 I should have paid more attention since I'm writing a blog post about it (guess I'll never have a future as a reporter!) but I'm guessing they had 20 – 25 flavors of balsamic and about the same of olive oil.  We came home with pomegranate and brown fig balsamic.  I loved the pineapple and raspberry too but Vince said "Let's just get two . . we'll be back."  And, we will be back.
The owners, James and Linda Brozo, were so nice and helpful.  Linda even makes the bread that's in there for the tasting stations.
We love San Saba and we are so lucky to have such a neat shop so close to us.  If you're in the area, be sure to stop by there.  Those oils and vinegars surely do make nice gifts . . especially if I'm on your gift list!  🙂