Through the years, I've always wanted to hand applique.  I know that I can but I think it's just that I don't take the time to do it.  It would take lots and lots of practice to do good work and I think I'm just too impatient.  Also, I like to start a project and be done  .. maybe not always finish it but at least make some quick progress.  I've taken applique classes from some of the best teachers and I just never do it.
I had not forgotten about buying these patterns but when I came across them recently, I had to laugh at myself.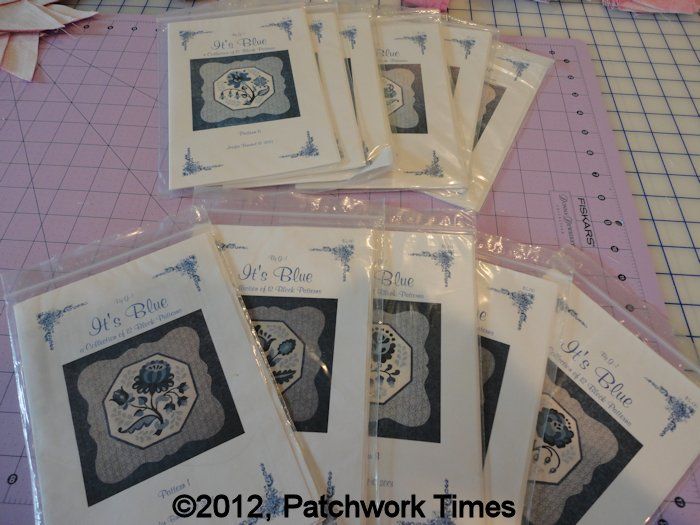 There are 12 patterns.  It's from Ornamental Applique.  They were at a quilt show . . probably in 2002 or 2003.  They had this quilt in their booth and it was gorgeous.  Whatever possessed me to buy all 12 patterns?  Is there anyone out there who thinks there's even a slim chance I'll ever make even one of these blocks?  ME!  I think I will.  I think I'll make all 12 of them . . some day . . but not any time soon.