My sewing was interrupted by Vince coming home and wanting to take a little road trip at lunch so we did . . just got back and I'm ready to sew til I drop!
This morning I noticed this: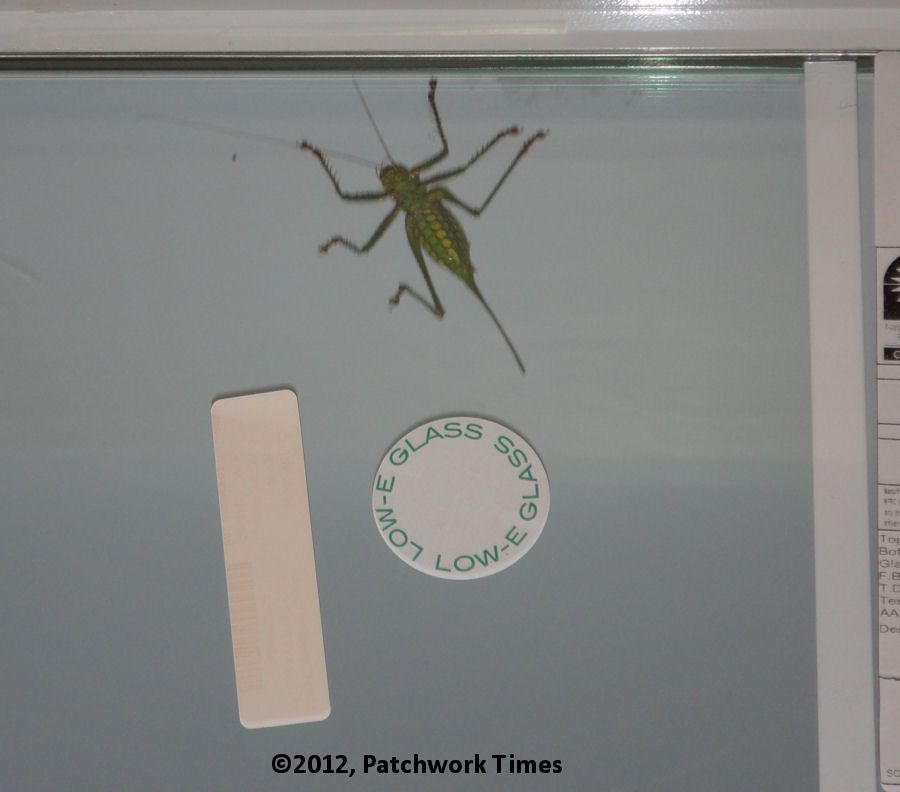 He is so huge!  Do you know who big those stickers are on the windows? I really should get those off, shouldn't I?  I'm not sure if he's enjoying watching me sew or if he figures he's safe from the chickens if he stays way up there but he's been there all day.
It's cool enough that I put on a light jacket this morning so I hope that means the end of the grasshoppers.