I think this picture sums up my entire day!  Worse, I'd been walking around in them for several hours and hadn't noticed.  Thankfully I had not gone far from home.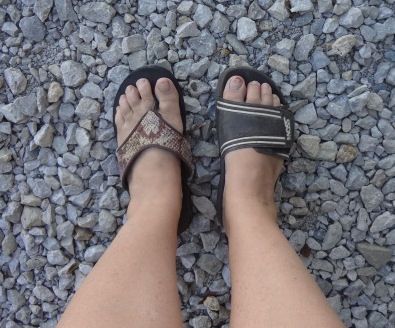 Tomorrow's a new day . . all new challenges, right?
What do you think this is?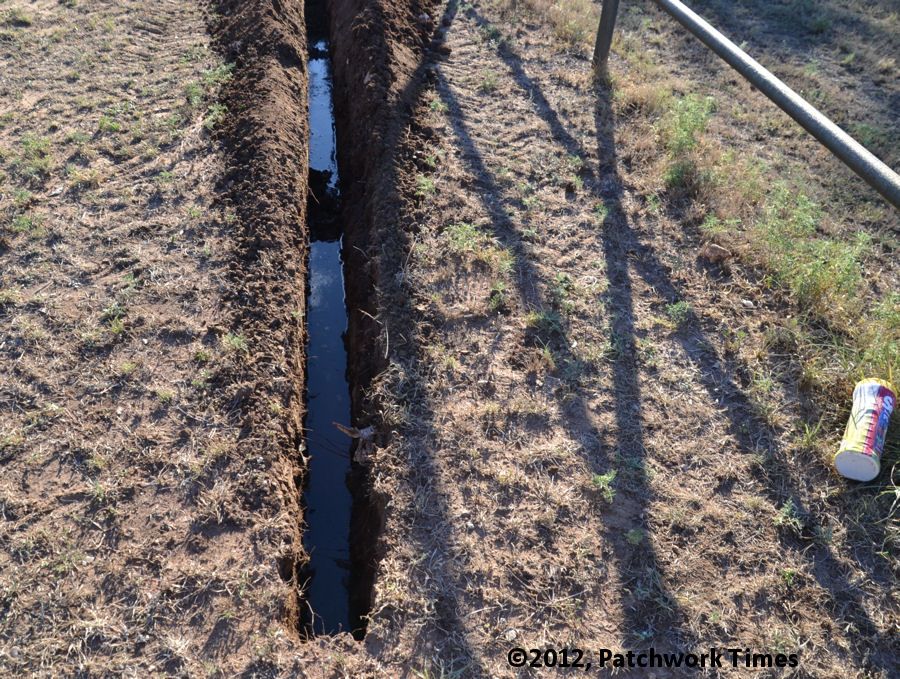 Did you guess that it's a trench?  And since we're in a drought and everything is bone dry and there's water in the trench, that must mean there's a water line in the near vicinity of said trench and it means that again, Vince cut the water line.  See the canister of Sevin Dust?  That's what he used to mark the water line.  He positioned the canister where he should not cut.  Something didn't work as planned!  🙂
Gotta love him . .