Do you remember the very first quilt book you purchased?  If so, what was it? Do you still have it?
As I was unpacking a box recently, I found my very first one.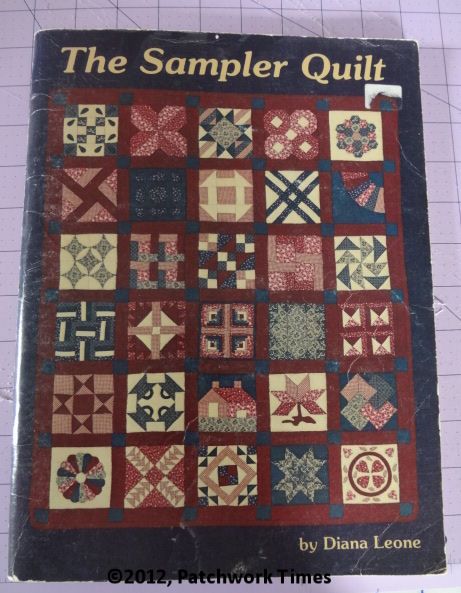 The book must have been brand new when I first learned to quilt.

The blocks for my very first sampler, the blocks we made in my very first piecing class, came from this book and as I look at the cover, I can pick out the blocks I used.   Templates were cut from template plastic.  The lines were traced by pencil onto the fabric which was positioned on a sandpaper board.  The quarter inch tool was used to draw the cutting line.  Every piece was cut out by hand with scissors and then the blocks were hand stitched on the drawn lines.
So much of quilting has changed since those days.  I'm grateful for the updates and quicker methods but I'm also so grateful for my early days of quilting.  I'm grateful for so many friends I've made through quilting.  I can't even imagine what a different path my life would have taken had I not wandered into that quilt shop in Lake Charles . . The Calico Patch, on my lunch hour one day back in 1980.
Thank you to those quilters who came before me, who thought up all the innovations we now use and love.  Thank you to the quilting community in general for being such a loving, caring and sharing group of folks.  I love that I'm a quilter and I love that most of you reading this are quilters.