This week a friend got back bad results from a breast biopsy.  She still doesn't know what course of treatment she is facing but I want to make her a quilt.   Because of other commitments, I need something I can make fairly quickly and this is what I've come up with.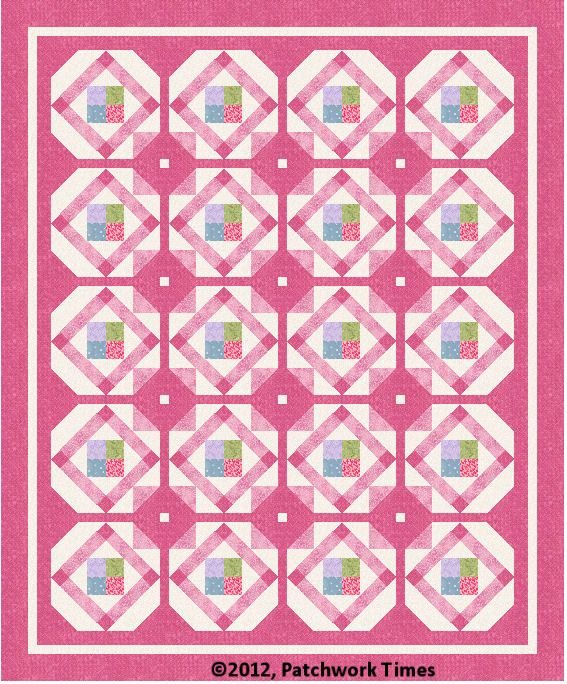 Questions for those who know more about this than I do:
Is 62″ x 75″ a good size?  I don't know if it should be smaller that she can carry with her for treatments.  I've heard it's cold in those rooms, but does she want to drag her own quilt with her?  If she wants to just use it on her sofa for lounging, is it too small?  The blocks are 12″ so to make it bigger would be in increments of 12″ or, I'd have to add borders and without using a pieced border, the borders could be made an inch or two larger, but not much more.
I was thinking of using Minkee for the backing because it's so soft and snuggly, but yet it's also heavier than a regular backing and makes the quilt heavy.
Anything else?  Having not gone through this, I want to do what's absolutely perfect for her but I just don't know.  Thanks for any suggestions.