It makes me shiver just to think about it but look at the size of this egg!
The egg in front of it is a small egg but the two eggs on the right are large eggs.  That is one huge egg, don't you think?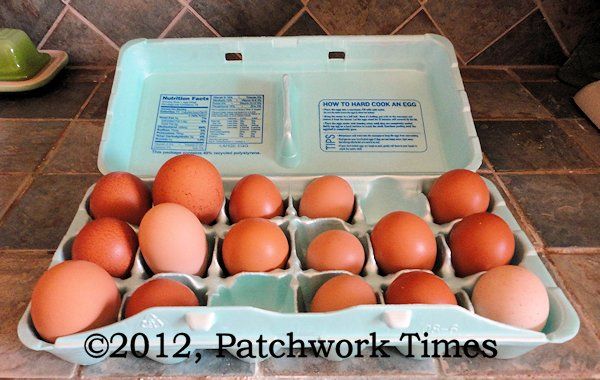 It doesn't fit in the carton very well.  I can't wait to see if maybe there could be three yolks in there.  I've heard that happens sometimes.  We get double yolks fairly often but I've never seen a triple yolk.  I'll let you know what I find when I crack it.