You know I'd never in a million years try to talk anyone into buying anything . . not fabric, not yarn, not kitchen gadgets . . nothing. But, look at how neat this little thing is.
It's called "The Knit Kit" and oh, what a great little kit it is.  On the front side, there's a tape measure, a thread cutter, a row counter and a removable crochet hook with a big end and a little end.
On the back side, there's a needle gauge, a pocket that holds point point protectors, stitch markers, collapsible TSA compliant scissors and a darning needle.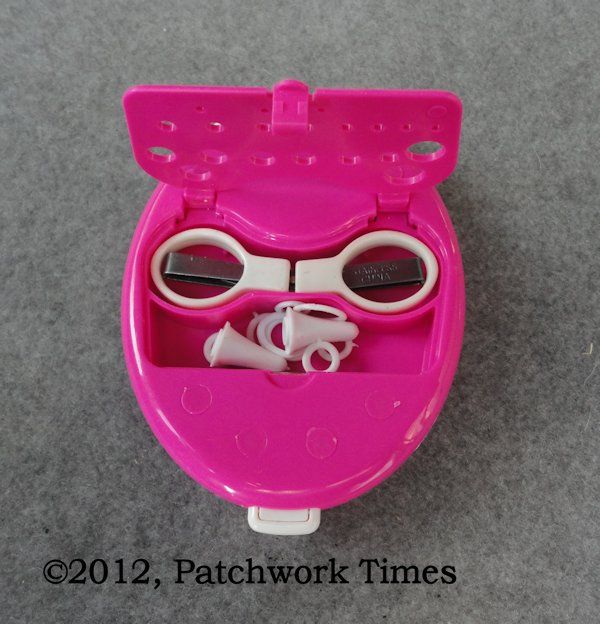 I now keep one in the drawer by my recliner, another one in my knitting bag and another one in the car.
By having stitch markers and row counters and the darning needle and the tape measure and the crochet hook . . all I need to really keep up with is my project and the pattern. Sounds like an easy task, huh?  But for me . . not always so easy.