Within minutes of Otis being gone, sweet little Roscoe turned into the demon rooster.  It's around dusk when the chickens go into their coops but Friday night, the bantams were in their coop by 6 p.m., several hours before dark.  We figured they were missing Otis or just the change had them frustrated.  Saturday morning they wouldn't come out of the coop and when they did, Roscoe chased them all and was so mean to Thelma, the Silky rooster.  He was constantly chasing Louise and Tiffany.  They mostly stayed in the coop because he seemed to leave them alone in there.
This morning, they wouldn't come out of the coop at all.  Vince finally got them out and Roscoe started the same thing – chasing them, cornering them, attacking Thelma so . . Vince went into capture him and because he loves to fly .. Roscoe – not Vince, he (Roscoe, not Vince) flew straight up through one little opening in the run and he ran around in the woods for a while.  Then he ventured back into the yard where the black roosters gave him a taste of his own medicine.  He squealed like a baby (Roscoe, not Vince).  Vince said he could figure out how to survive and Vince would try to find a home for him on Monday but I suggested putting him in the garden.  It's fenced and there are lots of bugs out there.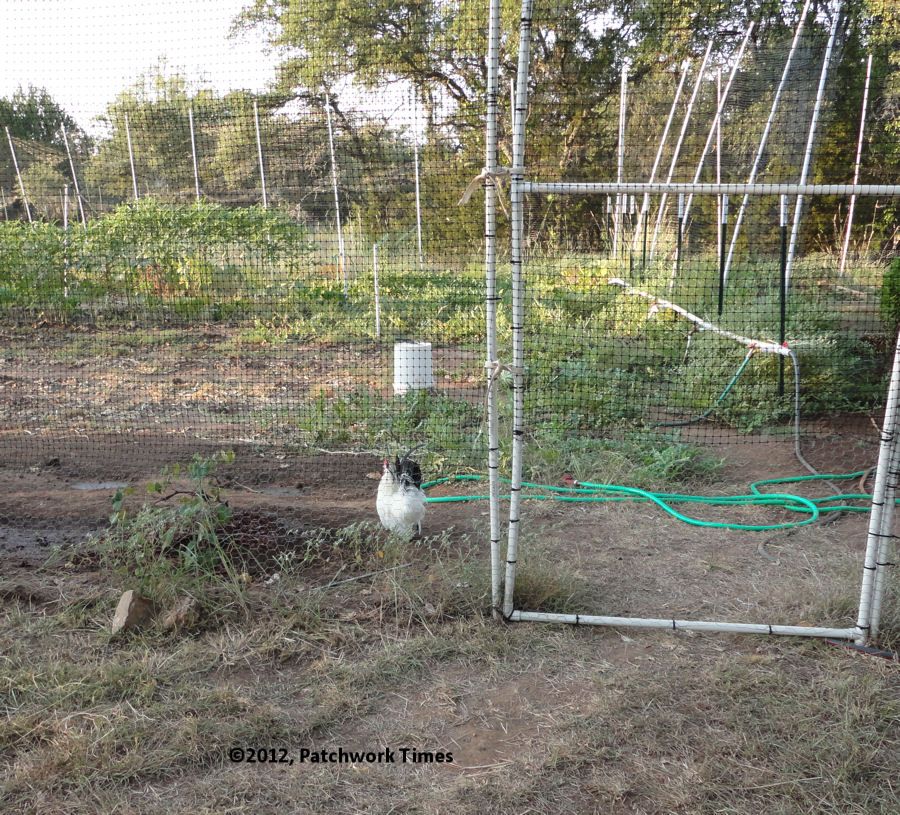 I think he was happy to be away from the black roosters but soon he was searching for a way out of the garden.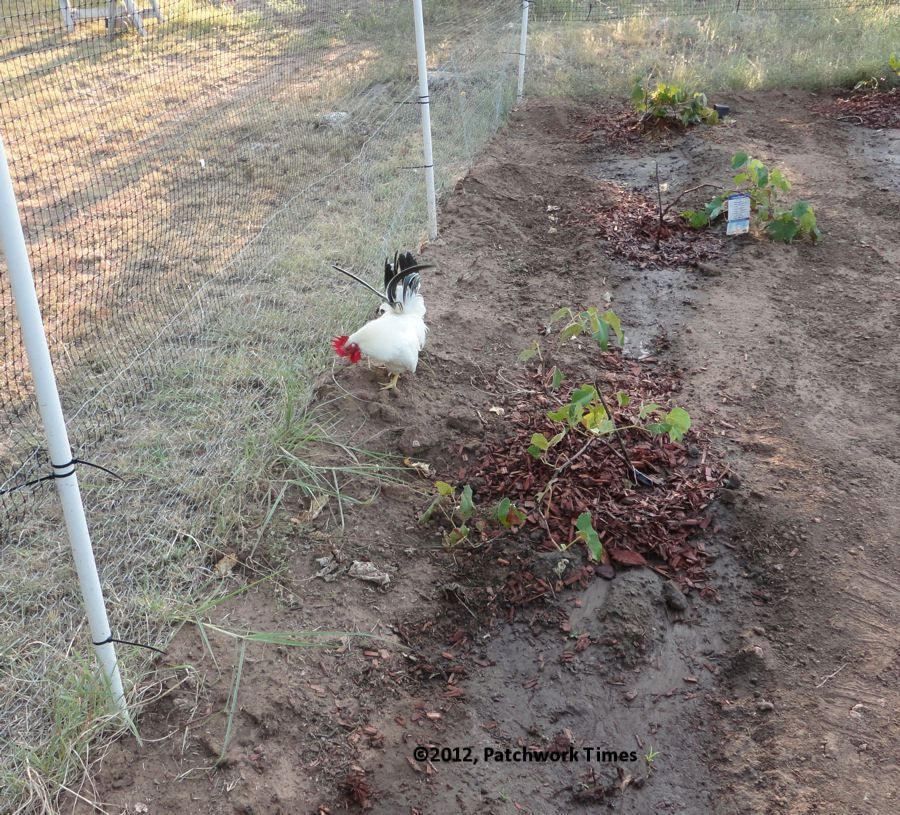 There had to be a way out somewhere but he just couldn't find it.  Last time I checked on him, he was over in the weeds past the strawberries.  There are plenty of bugs out there, and he has food and water and Vince fixed him up a shelter.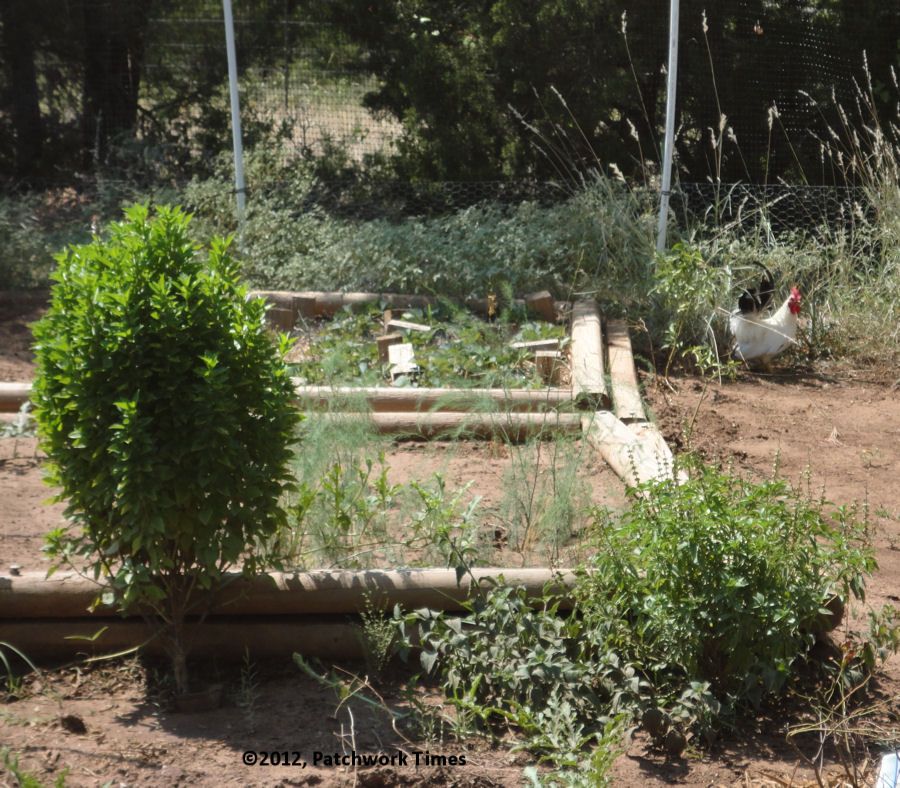 He still isn't happy about being in there but what he doesn't understand is his other option is worse!
Back in the bantam condo, Thelma, Louise and Tiffany are perfectly happy.  Thelma will do what roosters do to make baby chickens but they all get along so well and they're so happy without Roscoe and Otis.  I wish things had worked out differently but  . . nature can be cruel and mean sometimes.  We have no place for mean roosters . . and I hope that black one that came at me this morning which his feathers all ruffled up . . I hope he eats really well for the next few weeks because as soon as we have a bit of fall weather, I'm so ready for chicken gumbo!