Corn on the cob in the solar oven could be the best corn on the cob I've ever had and Vince said the same thing.
First, remove some of the outermost darker green husks but leave the lighter green ones.  I also snipped off the end of the silks where they were dead and . . well . . kinda slimy.  This corn wasn't picked yesterday!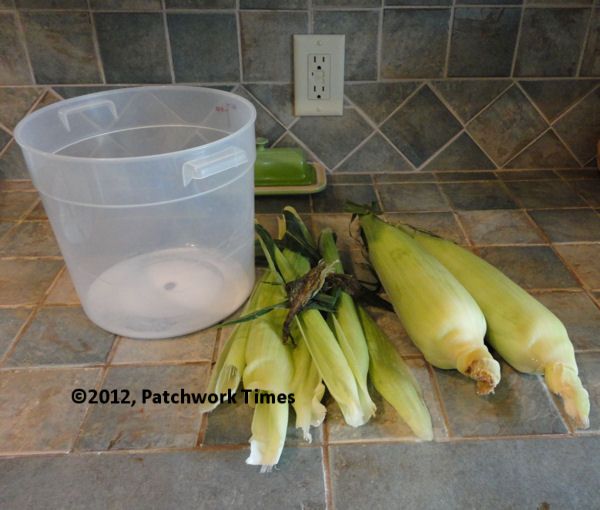 I added about 1/4 cup salt to a couple of gallons of water and stuck the corn down in there.  Because the corn is bigger than the container, I flipped it after it had been in the water about 10 minutes.
Stuffed peppers are already in the solar oven and I put the little cookie sheet over them and placed the corn, without any kind of wrapping, right on the cookie sheet.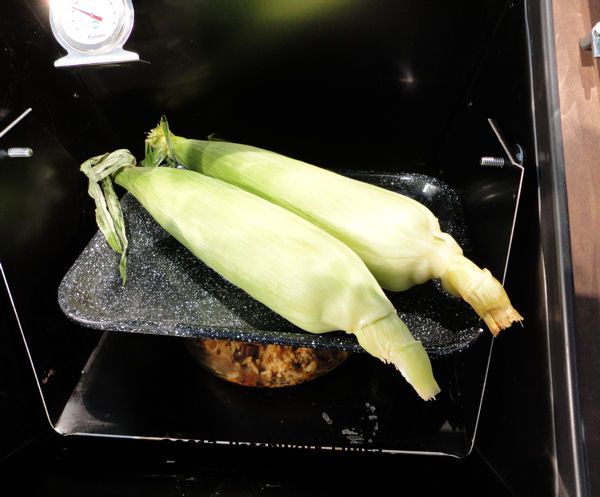 I didn't pay a whole lot of attention to the time.  There were a few clouds that rolled in and I had put everything in the oven early enough so I didn't worry about not having sun for brief periods.  The peppers and corn were probably in the oven about 1-1/2 hours.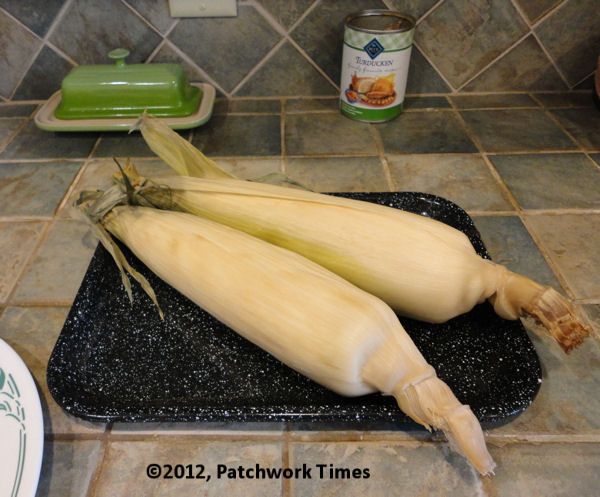 The corn comes out absolutely perfect! The silks mostly come off with the husks.  This is the same corn I bought last weekend and put up 25 pints and the silks were so deeply embedded into the kernels that I gave up getting them out and cut the corn off the cob and then picked the silks out of the cut corn.
Since the corn was soaked in salt water to hydrate the husks, there's just enough salt in the corn that no extra salt is needed . . just a little bit of butter and it was perfect!