The plans for this morning are to load a baby quilt, using Minkee for the backing and this will be the first time I've ever used Minkee.  My afternoon . . well, my husband made plans for me despite this being Quiltathon Friday.  What's wrong with him?  🙂
The first thing I did this morning was make myself a second design wall.  With all the projects I have going, I should have just made the room one big flannel board instead of using drywall and dealing with the painters.
I had a pretty good sized piece of flannel that was 45" wide so I cut it in half lengthwise, pinned some fluffy batting on the wall and then pinned the flannel over that.
It's right behind the longarm and when I walk between the longarm and the wall, the blocks sometimes fall off but I don't use the longarm that much.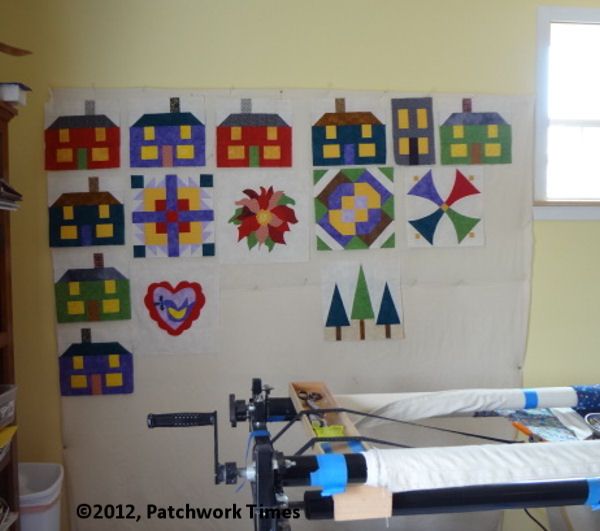 The main design wall is right next to my sewing machine and is much bigger.
We'll see . . there are a couple of spots where I could put up a third design wall or, maybe I'll stop starting new projects and finish up some old projects!