Well, dang it!  Yesterday late in the day I figured out it was Thursday and somehow forgot that today was Friday.  What's wrong with my brain?
Currently I'm working on the Honey Cowl . . which is an easy "in the car" project.  My Camp Loopy project #3 is waiting til I have a few uninterrupted minutes.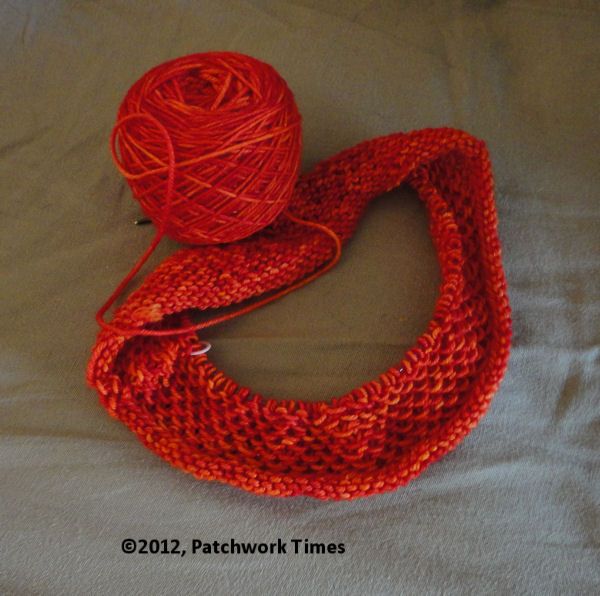 What's on your needles?