It was time for a break from quilting so I decided to make cookies in the solar oven.
It was a perfect sunny afternoon.  Within minutes of opening up the oven, the temp was at 350º, exactly where I needed it to be.  The little Granite Ware cookie sheet fits perfectly and is just the right size for 6 cookies . . 5 for me and 1 for Vince!  🙂  Not really . . I only had one cookie.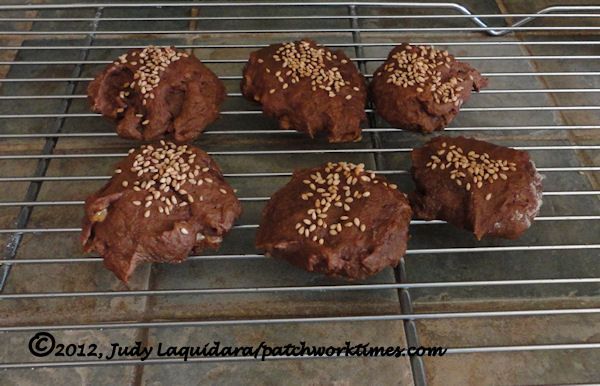 When I open the door, a lot of the heat escapes and it takes it a few minutes to get back up to 350º so it took them about 15 minutes to cook.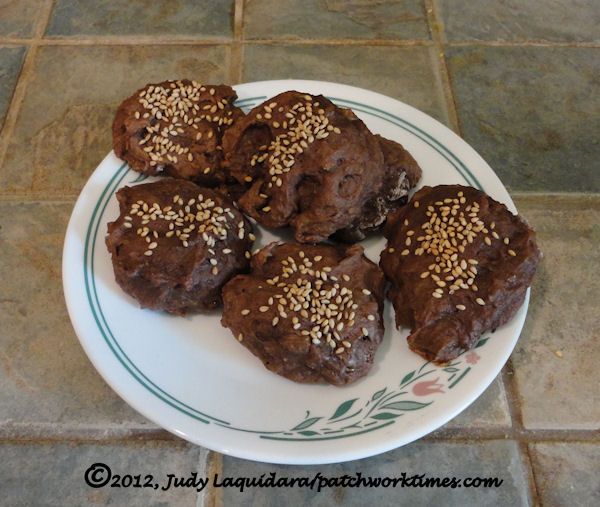 Vince will be so happy to have homemade cookies that he will not even mind that I'm going to spend the evening sewing.
And, what about the rest of the cookie dough?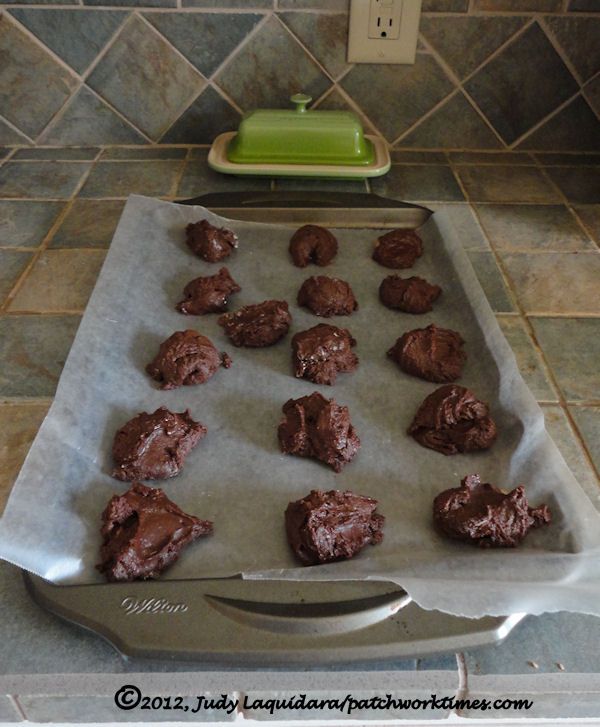 A cookie sheet was lined with wax paper and spoonfuls of the dough was dropped onto the wax paper.  I stuck it in the freezer for about 20 minutes to flash freeze it.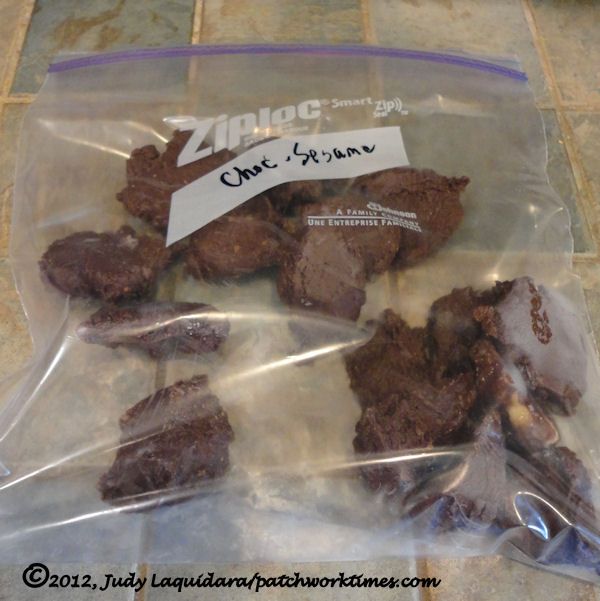 Then the frozen dough was pulled off the wax paper and dropped into a freezer bag and returned to the freezer.  Next time we want cookies, we can simply take out as many pieces as we need want and bake them, having fresh homemade cookies without any mess to clean up.