How can the sky look like this . .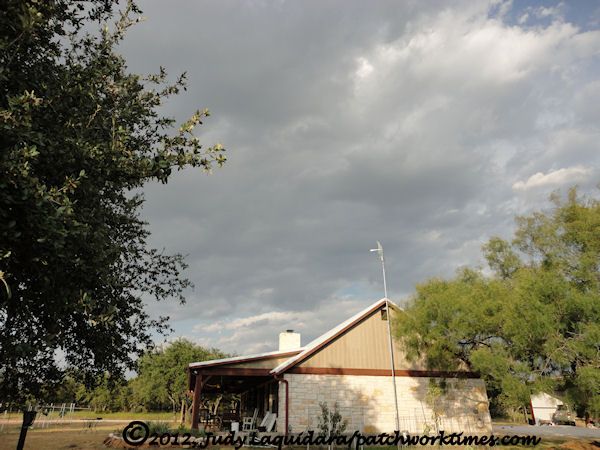 For hours . .
And yet never rain.
We so desperately need rain. Excuse the neglected feet with the toenail polish all worn off but that's all I had handy to use for comparison for showing the crack in the ground.
These cracks are huge and they're everywhere.  I keep squirting water down them . . don't ask me why I do that but that's why the grass is kinda green around the crack.  The garden is full of cracks  . . everything is full of cracks.  This is why I keep watering the foundation around the house — to hopefully keep the ground from cracking and shifting around the foundation.
I know there are lots of places around the country suffering from drought and crop failure and fires . . so many of us need rain . . where is the rain??