Yesterday I finished the two remaining Manor House blocks and almost got one of the "Business District" buildings done.  The grapes and fruit trees needed watering again so . . that's my job and the sewing can wait .. they cannot.
Today I hope to get at least half of the business district blocks done.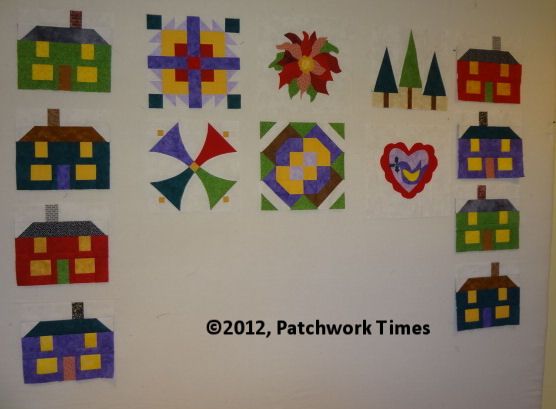 Look how cute my houses are.  Check out the chimneys. This one is gray brick.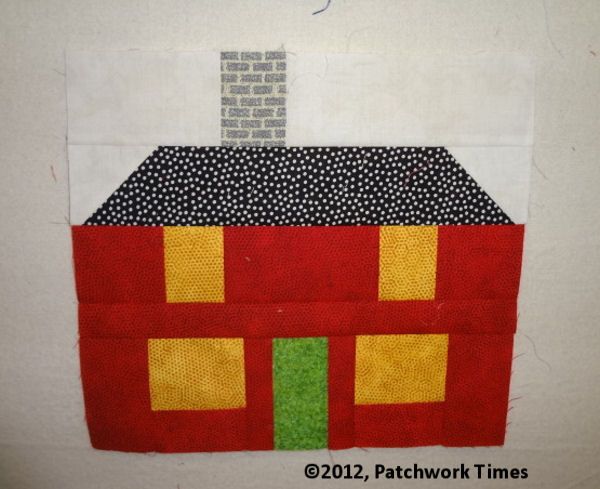 This one is brown brick.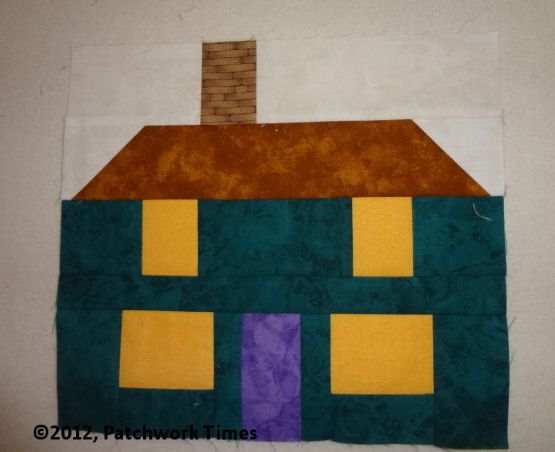 This one is red brick.  (And a lime green house!)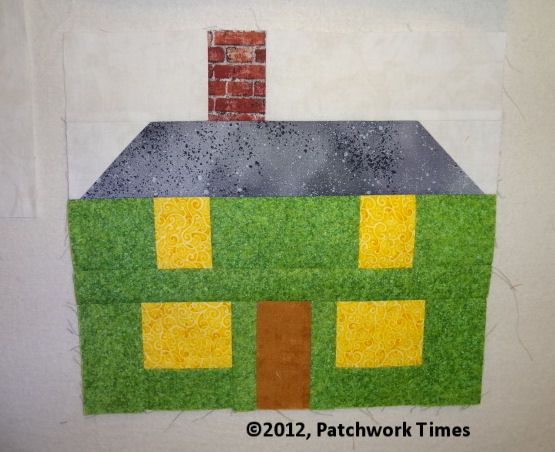 This one is stone.
How would you like to live in my neighborhood?  🙂