I hesitate to write this because I know many of you will be wanting to sell your homes and join us in central Texas when you hear how wonderful our Friday evenings are around here.  Unbelievably exciting!
It starts when Vince turns on the water hose.  Let your imagination run wild!  🙂
Then he squirts down the grasshoppers (which are everywhere!) and holds the water on them while I run and step on them.  There's a lot of giggling and even with me begging for him not to squirt me, I usually end up soaking wet!   Do you know how cold well water is when it's coming from deep underground?  Trust me . . it's cold!!  This is when we're extremely grateful for no neighbors.
Once I step on them, Vince comes and picks them up and puts them in a bowl.  I do not touch them!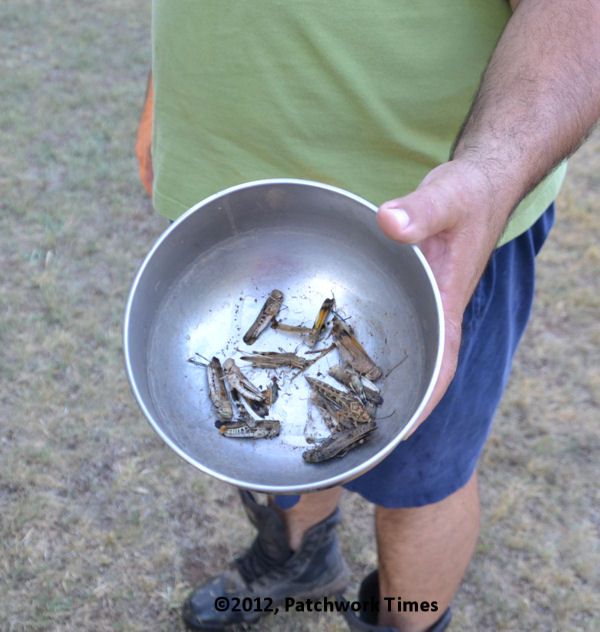 The chickens all know the routine.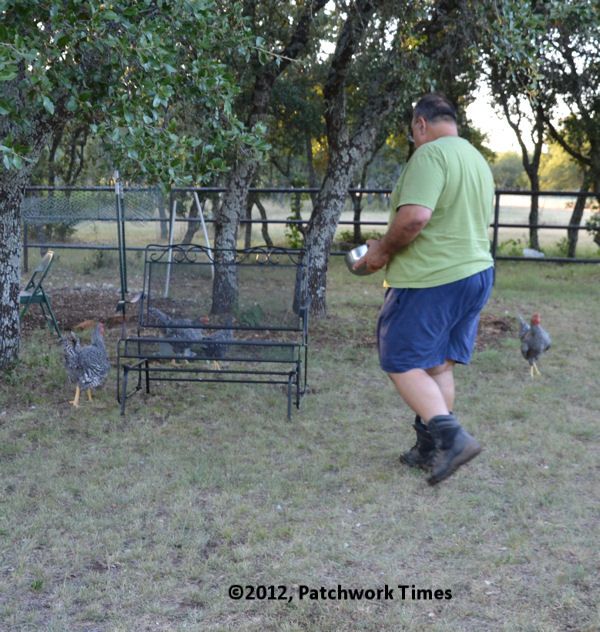 Vince whistles and they come running.  He sits down and they come and grab grasshoppers from his hand.
And after he's given the Dominiques their fair share, he give the Bantams a few.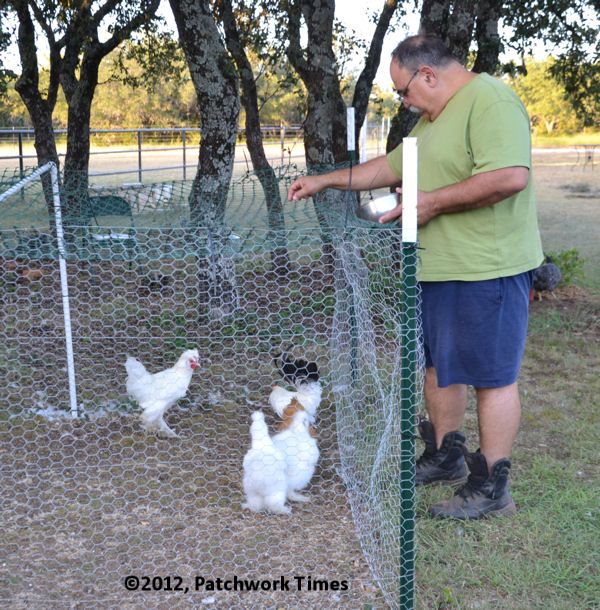 And, that, my friends . . is what happens every night around here!  Don't you wish you could join us for an evening of such excitement?  🙂  We love every minute of it except . . we'll find another way to entertain ourselves when/if these blasted grasshoppers ever leave!