I've never paid much attention to Granite Ware.  I'm not much of a collector of anything . . I have enough "stuff" just buying things I see that I want without searching for collectibles.  Granite Ware is one of the types of cookware recommended for the solar oven.  It's lightweight and since things don't burn in there, heavy or double walled cooking utensils are not needed.  What is needed are dark pans that do not reflect the sun's rays away.
I had a couple of pieces of Granite Ware.  I don't even remember when or why I got them and I also don't remember ever using them.  This is exactly why I never throw anything out.  If I'd been sensible, I would not have kept pots that I haven't used in forever.  I would have tossed them and now I'd be kicking myself in the butt for having tossed something I need.  See . . this confirms that I should never get rid of anything!  🙂
I didn't have a square cake pan or a mini cookie sheet so I ordered those and they arrived today.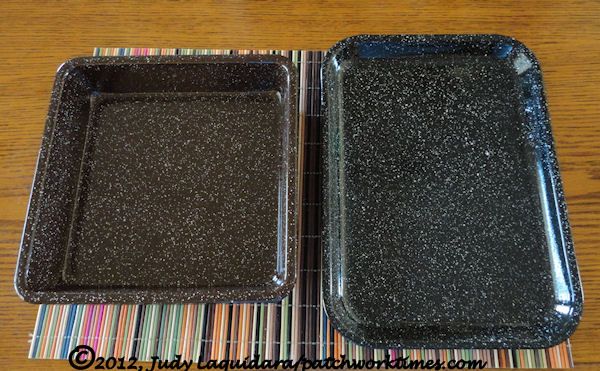 It is recommended that a lid be used when cooking and for the smaller pots or bakeware that doesn't have lids, I can use the cookie sheet as a lid and that will act as a shelf for stacking containers.
Know what else is great about Granite Ware?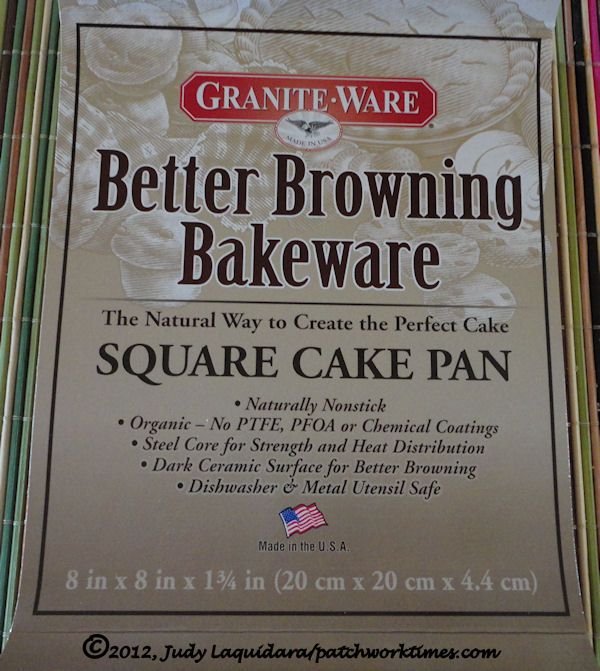 Made in the U.S.A.  Thank  you to the folks who make Granite Ware . . for keeping jobs here in the U.S.
While searching for other Granite Ware pieces I might like, I've come across several really useful looking pieces that are no long available.  I may become a collector of Granite Ware!  Or, maybe I will not . . how many pieces do I really need?