My sourdough bread is keeping me busy . . and probably adding a few pounds.  Over the weekend, I decided to make cinnamon rolls using the starter.
I also made a loaf of crusty bread and a loaf of seeded bread for slicing.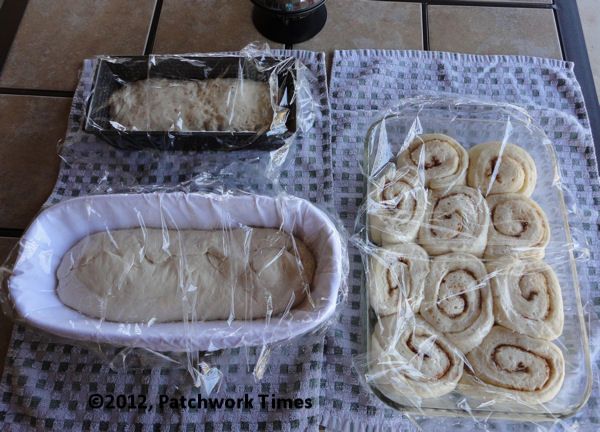 The recipes from Classic Sourdough Revised recommend letting the dough rise the first part of the time at room temp and then the last part of the time at a higher temp . . at 85º to 95º.   Now that we have the table on the porch . . perfect place to let my dough rise.  I covered it with double layers of dish towels because I surely didn't want the grasshoppers to devour my dough . . especially the cinnamon rolls!
Good bread!  Good cinnamon rolls!  I love living at my house!  🙂