Some folks never make lists.  I live by lists.  I cannot function without lists.  If something (or someone) causes me to deviate from my list, it's really hard for me to make accommodations and keep going.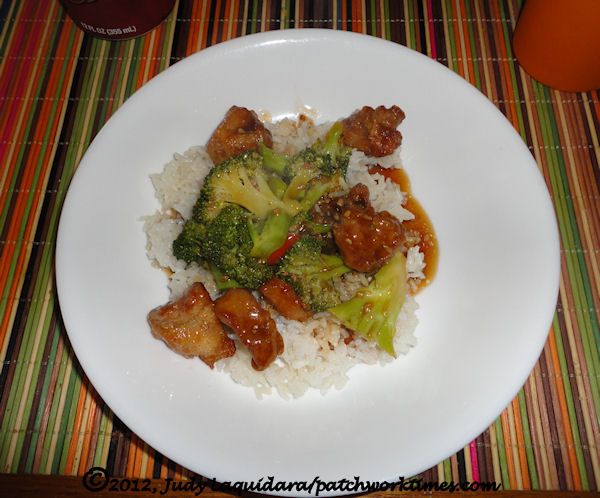 My menu for the entire week is planned.  If we decide to go out to eat, that really messes up my plans.  I do much better if we plan to go out to eat and then don't and I end up cooking but don't ask me to skip a meal on my list for the week . . I just can't do it.
Last night's dinner required chicken breasts.  Vince had gone to Kroger mid-week and he told me that chicken breasts were on sale and he bought some and they were in the fridge in the sewing room.  Great!  I'd use some of those for dinner and freeze the rest.  About 3:30 I went over to the sewing room to get the chicken breasts and . . they were chicken thighs!  Not my favorite but I can use them but just not in the recipe I had planned.  I was fixing chicken picatta, pasta, green beans, salad and crusty bread.  I didn't think the thighs would be very good as picatta.  Vince came home about then and I said . . did you tell me those were breasts?  He said yes!  I said they're not . . they're thighs and I needed breasts for dinner.  He said . . let's go out to dinner.  I said . . no, I'd come up with something to do with the thighs.
I remembered making General Tso's Chicken and it was so good.  I found the recipe and thank goodness I had all the ingredients.  I don't usually have broccoli here but had bought some to make Cream of Broccoli soup and hadn't made it yet.
I cooked rice in the rice cooker, using coconut milk for the liquid.  I steamed the broccoli in the electric steamer.  Thank goodness both of those things were done . . just minutes before our power went off.   Had the power not gone off, I would never have figured out that my gas burners work ever when the electricity was off.  I was so sure they did not so . . in the end, I was thrilled . . even though we spent the whole evening without electricity.