If you're not a knitter or not a member of Ravelry, well . . this post probably makes no sense.  Today it all begins.  Why do things all happen at once?  The Olympics begin so that means the Ravellenics begin.  The third and final project for Camp Loopy begins today and the third clue for the WestKnits mystery comes out today. And, there are two quilts that need to be made . . this week!
My knitting projects are all organized and ready to go . .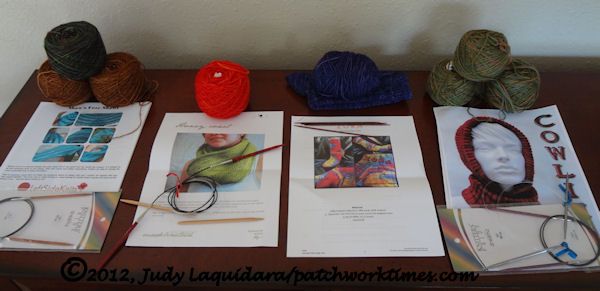 The one on the left is Shaw's Cove Shawl for Camp Loopy.  Next is the Honey Cowl which is for Nicole.  Next is the socks I started for the mechanic's wife and would like to finish those for a gift.  On the right is Cowlie for Chad.  There's no way I'll get them all done in two weeks but that's my goal.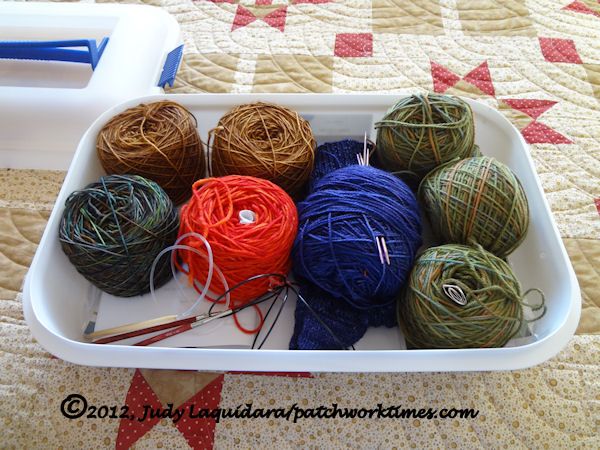 All the projects – yarn, needles and patterns – are in the cake carrier so I don't have to search for anything . . just go from one project to another.
Good thing the garden is winding down, huh?