They're not really eggs from a snake but they're eggs for a snake.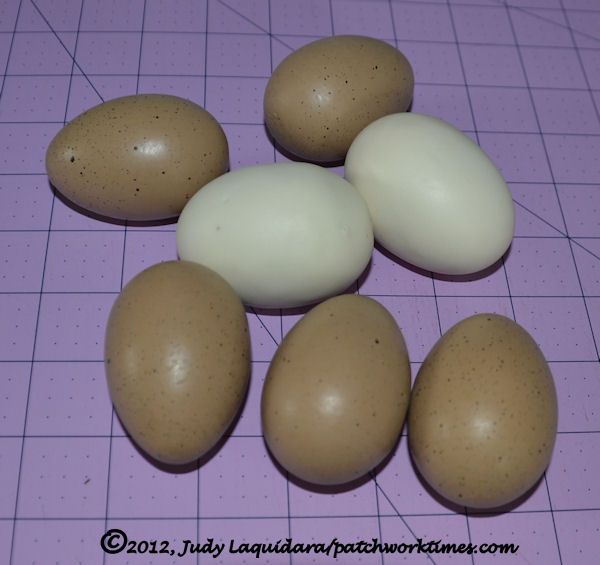 No matter how securely the coop is built, and it's very secure, snakes can get in.  During the day, they can come in through the open door.  They mostly come looking for eggs.  They're going to have to have pretty good timing if they're going to beat me because I'm out there a dozen times a day watching for eggs.  I suppose the phrase "Get a Life!" might apply when the highlight of my day is reaching into the next and getting a warm, fresh egg, often when the chicken has just finished laying it and may still be in the nest.
If a snake gets a real egg, they swallow it whole and slither off to some hiding place to digest it.  If they get one of these ceramic eggs, they slither off somewhere and probably die from a belly ache!
Any time I go to the coop, all the chickens come running up to see what I'm doing.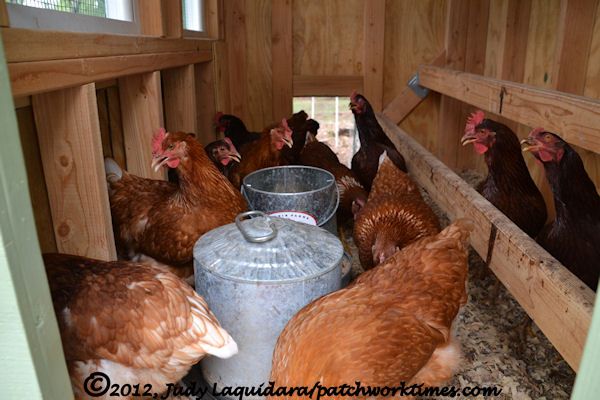 They're so hot.  See how they're holding their mouths open.  That's what they do when they're hot.  This weekend was miserable!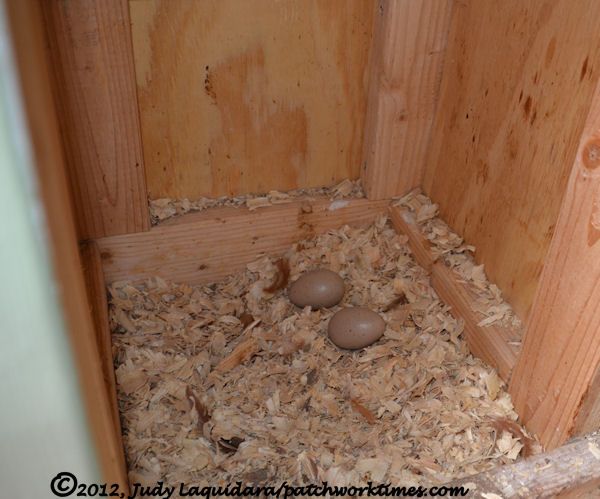 There were 7 eggs so I put 2 in three boxes and 1 in one box.  I wonder how many times I'll fool my own self and grab one of those eggs.  They look pretty real.
Look at those goofy chickens all poking their heads into the nest to check out the new eggs.  They are so nosy and they notice everything.  If I go out there with my watch on or my ring or ear rings . . anything I don't wear every day, they just stare and try to peck at whatever's new.  One night I had a Band-Aid on my finger and before I realized that they noticed it, one of them had pecked it and almost pulled it off my finger.
Some folks put ceramic eggs in the nests to entice the chickens to lay in there so I'm wondering if having the eggs in all the nests will cause them to lay in different boxes besides having them all lay in the same nest every day.  We'll see!