Come along with me . . on a trip back in time.  That's what old ladies do, you know?  We look at old pictures and smile and remember "the good old days"!
One of the things I love about blogging about my life and our every day activities is going back through some of the old blog posts and being reminded of those days.  Some days . .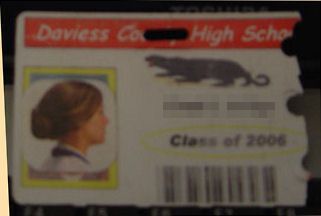 I wonder how I survived.  This was Chad's high school ID.  Besides looking like something has chewed off one end of the card, that picture is NOT Chad.
Don't try this at home!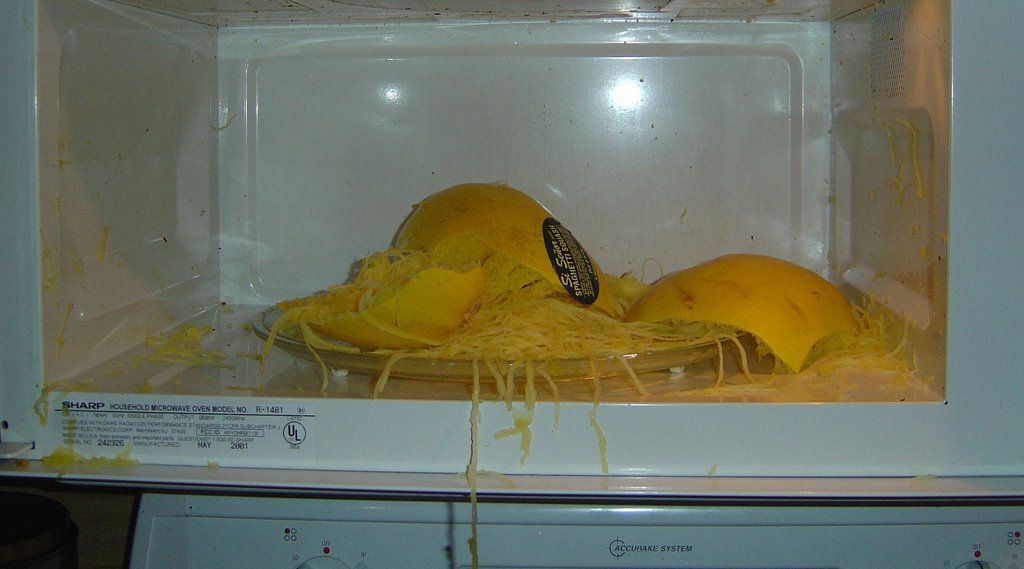 Always prick those spaghetti squash skins before microwaving them.  This kitchen was at the house in town in Kentucky and we only had it while Chad was in high school so this happened sometime between 2002 and 2006 . . hard to believe that could have been 10 years ago.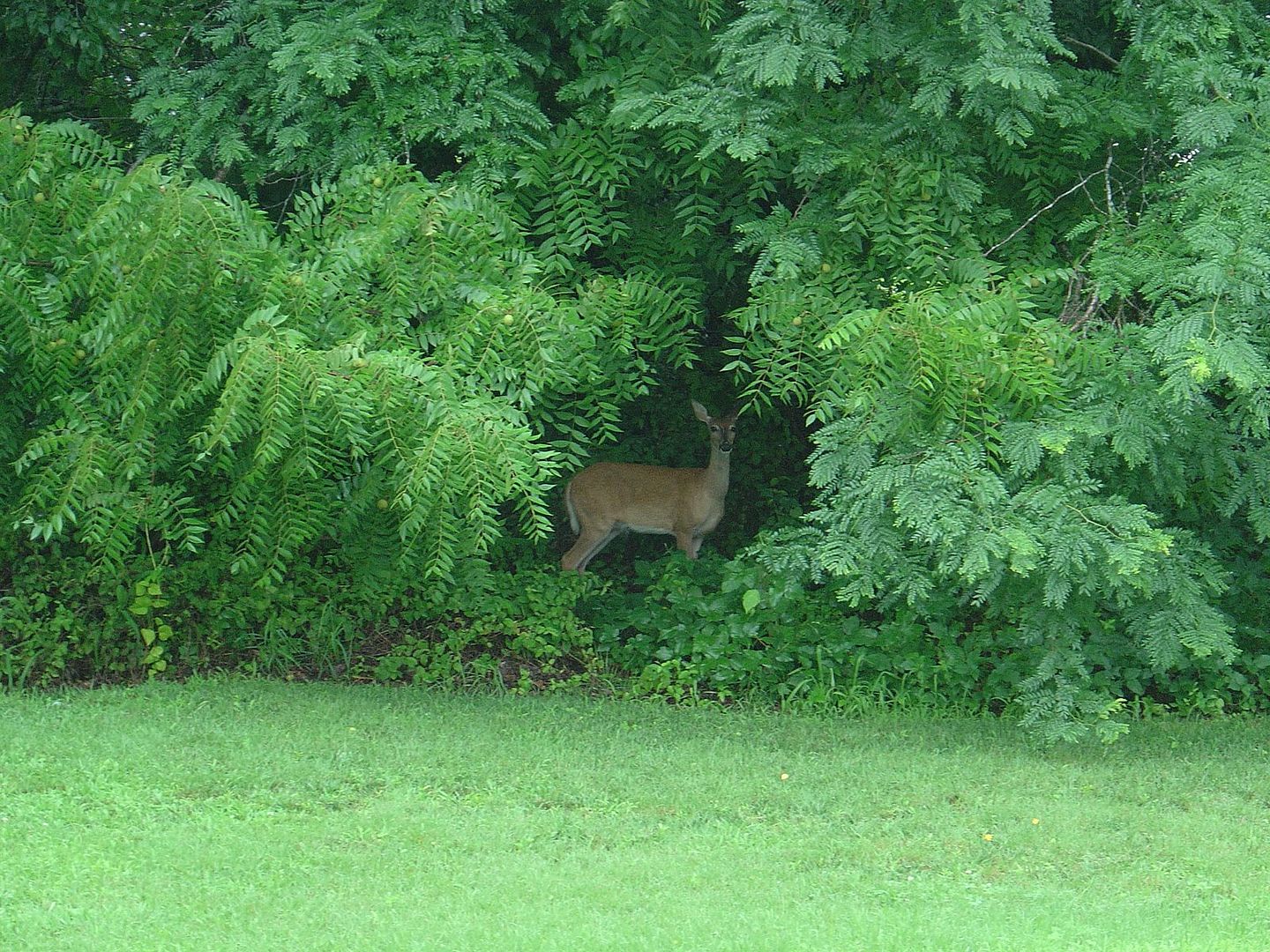 I love this picture.  It was taken the first spring we were in Missouri . . 2007.  We had quite a a few walnut trees and way too many deer.  I took this picture and it was so pretty I sent it in to the newspaper and they published it.   The deer are so pretty but they're such a nuisance.  Here, we kinda expect everything not fenced by tall fences to be eaten by deer . . we're living in their area, but in MO, we were right in town and they were so destructive.
This picture makes me miss our house in Missouri.  I'm glad to be in Texas and I love our land here but I sure wish I had my MO house here in TX.  The big bathrooms, the big kitchen with two ovens, the garages, the white carpet, the basement . . but I don't have it and I never will have a house like that again so . . bloom where you're planted . . make the best of it.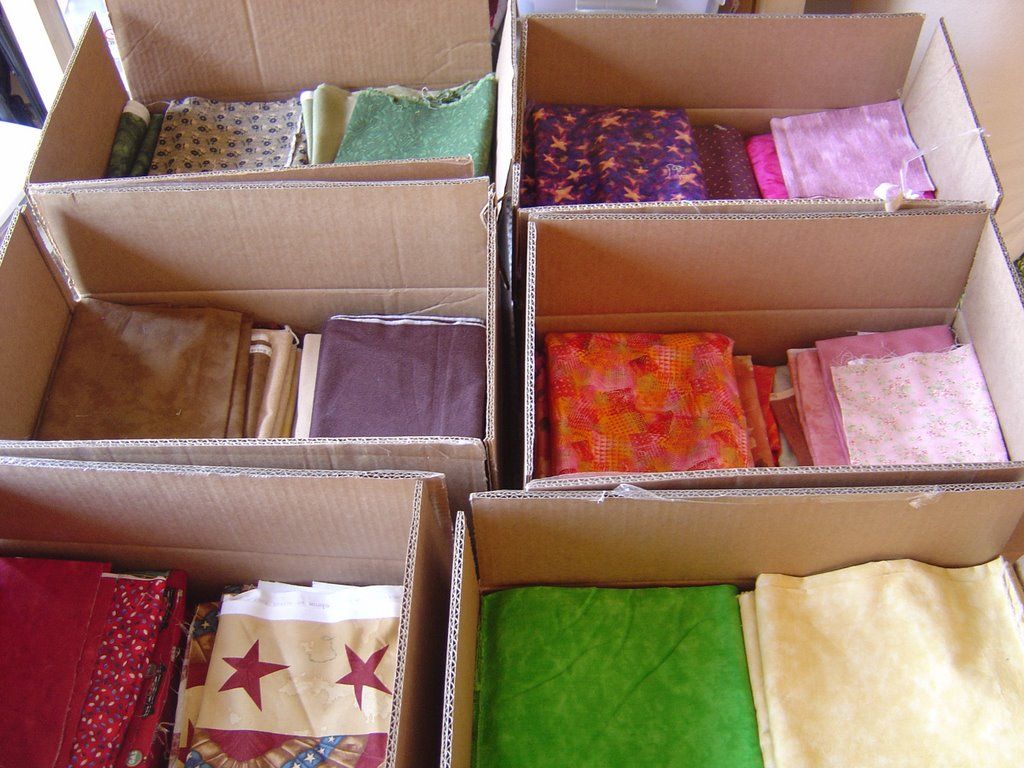 These are boxes of fabric that I was packing up in 2006 when we were moving from Kentucky to Missouri.  What's funny (or sad) is that every one of those fabrics on top, the only ones I can see, they're still in my stash.  I'm not making much progress with stashbusting and I'm hardly adding anything.  I must be more diligent about using the stash.
I could spend days going back and reading the old blog posts but I'm pretty easily entertained, aren't I?