Though we rarely go out to eat, Vince arrived in Texas several months before I did and had time to investigate almost every local (and some not so local) restaurants.  He found a local Mexican restaurant that served Migas and he liked that a lot.  It's not my favorite restaurant and they have window a/c units and it seems no matter where you sit in there, it's cold.  Since Vince loves the Migas dish, I figured I'd just learn to fix the dish at home.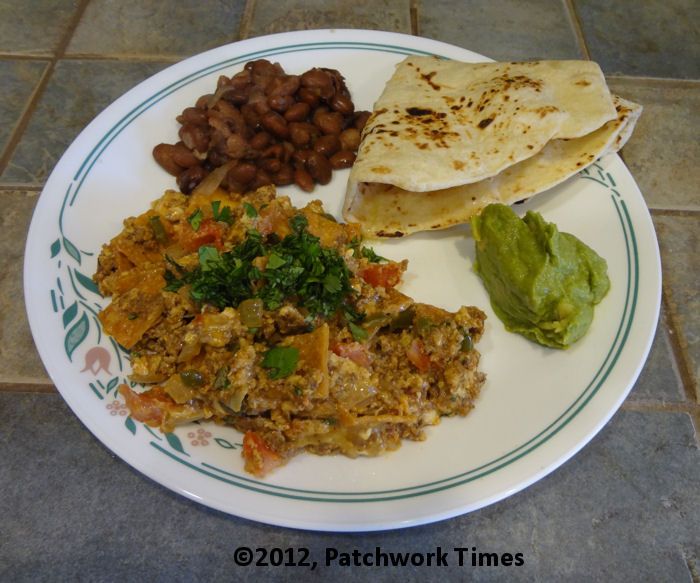 I've been trying out several recipes and have come up with one that we love.  I'll tell you what we use but you're on your own as to the amounts because this recipe is so easy . . just use as much or as little of each ingredient as you wish.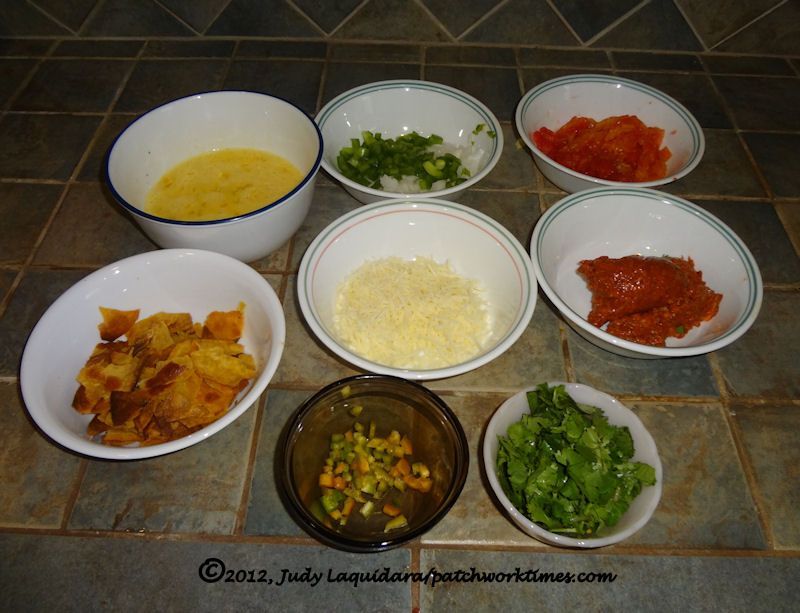 Top Row – Left to Right:  Eggs beaten with salt, pepper and a little Half & Half (or however you like your scrambled eggs), chopped bell peppers and chopped onions (in the same bowl), chopped tomato
Second Row – Left to Right:  Corn tortillas that have been fried and broken, Monterrey Jack cheese (use any cheese you like), chorizo
Bottom row – Left to Right:  Chopped jalapeno pepper, chopped cilantro
Add the chorizo, onion, bell pepper and jalapeno pepper to a large skillet and saute til peppers are tender.  I don't add any extra oil.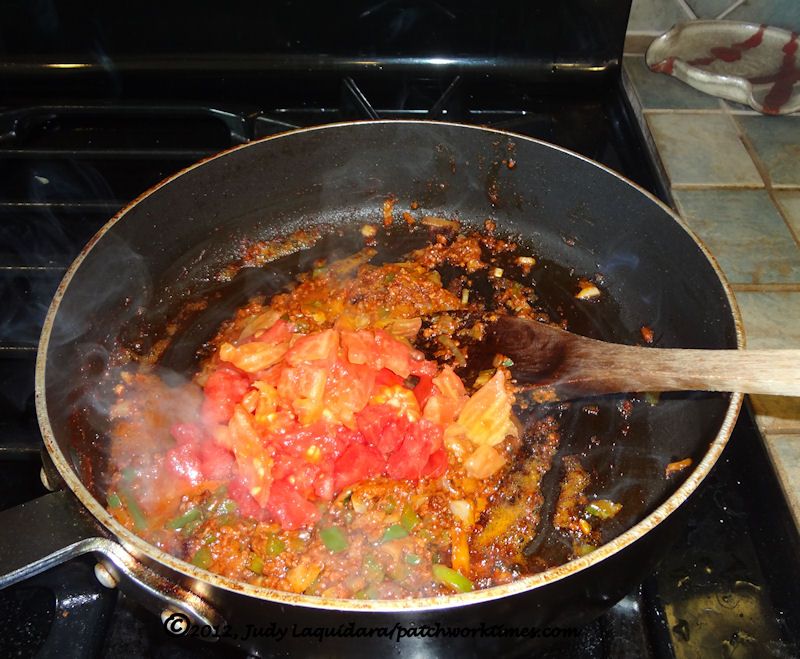 Add the tomatoes and cook about a minute.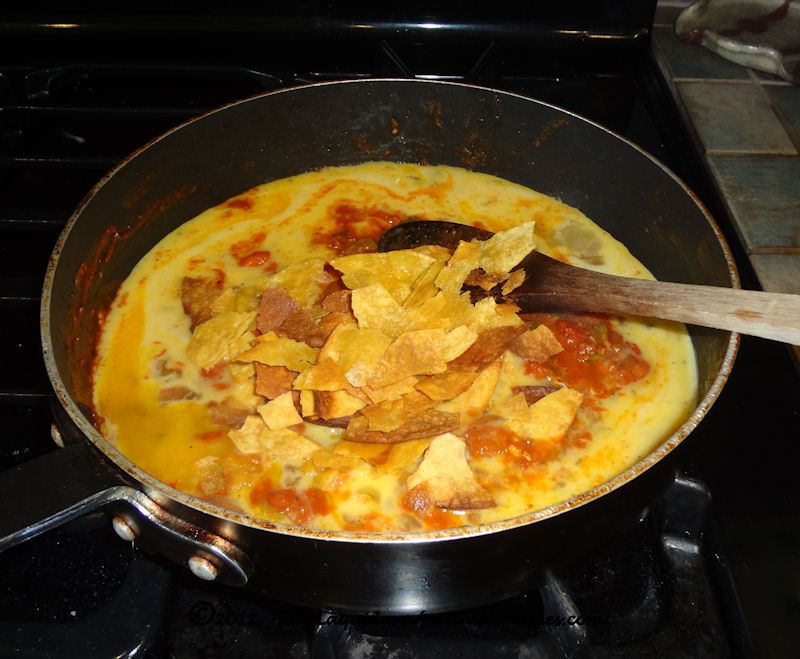 Stir in the eggs and tortilla chips.  Stir til the eggs are completely cooked.
Stir in cilantro and cheese.  Remove from heat and serve.
Migas is traditionally served with black beans and corn or flour tortillas.