I remembered today is Friday!  Know why?  Because earlier in the week, Vince said "Do you want me to take off on Friday and we'll have a LONG weekend?"  I said "NO!"  Yesterday afternoon, he came home and said "I'm taking off tomorrow so we'll have a LONG weekend!"  It's Friday . . Vince is off . . there's no telling what my day holds.
After finishing the Camp Loopy Shawl, I wanted something simple, something that required no pattern and no thinking so I chose a plain pair of socks.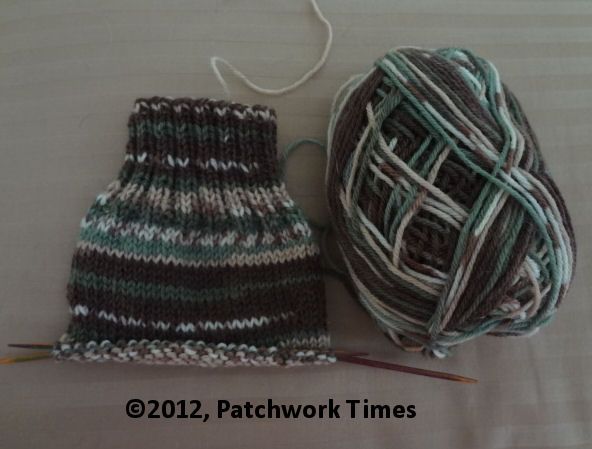 These are more camo than they look and they're for Chad.  I want them to be thick socks he can wear with boots while hunting.  I started them in the hotel on my way home from MO but didn't get much knitting time since then.  At least it's easy to pick up and knit for a while and put down without having to write down where I left off and then get my rhythm back doing a pattern.
What's on your needles?