First:  Please read this:   The transfer to the new blog is set for Sunday morning.  The blog will be down most of Sunday morning but it will be up and new and fresh and great by Sunday afternoon.  The stash report for this Sunday will be combined with the stash report for the next week.  No stash report on Sunday!!
I've made real good progress on my  Cranberry Capelet, which is my Loopy Project #2.  I had hoped to have it finished by today but I'm real close.  I will have it finished by the end of the weekend, with about half a week to spare.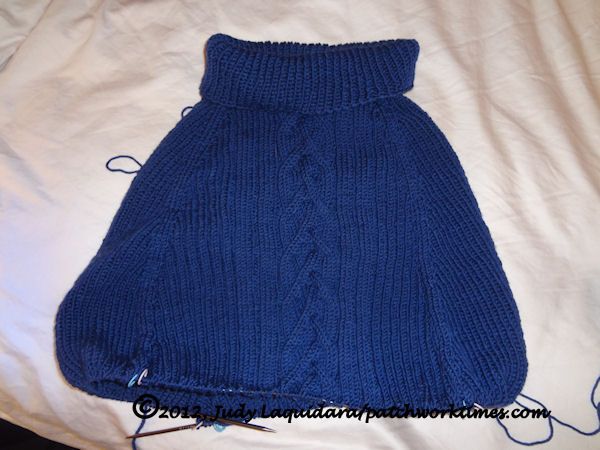 The second clue for the West Knits Mystery 2012 (Rockefeller) will be out today.  As of  yesterday I had not started working on it.  I was scared of (1) changing colors and (2) the wraps and turns.  I saw some of the projects where the wraps and turns were kinda loose and then some said they liked the German short rows better and there were videos and the more I read, the more scared I got. I knew I had to work on it when I was home alone because I would need to watch the German short row video over and over so about 2:30 yesterday afternoon, I told myself . . no more procrastinating . . and I started it.  I head a headache and it probably wasn't the best time to start it but I needed to get it done.  I had no more than cast on and Vince came home from work early.  Ugh!  I needed uninterrupted time to figure out what I was doing but he went outside and did some things out there and I was able to figure it out.  I managed to figure out how to do the I-cord, and the German short rows.  I was using circular needles but switched to DPNs for this step.  I got almost half of the wedges made . . will get the rest done today and then on to Clue #2.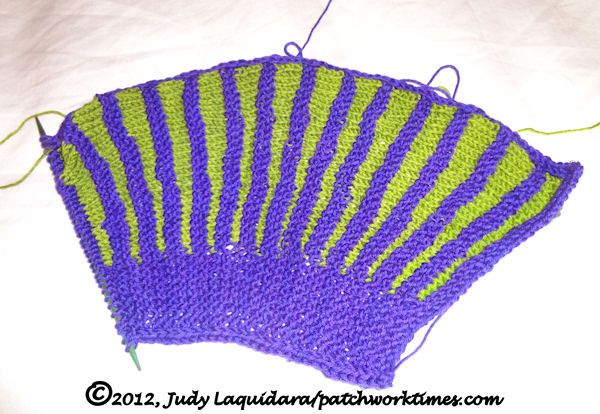 What are you knitting?